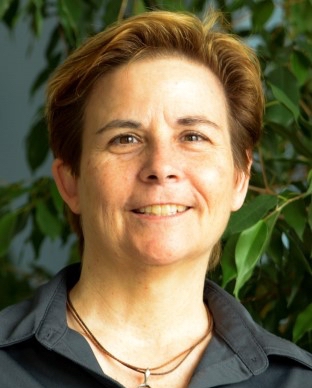 Dr. Victoria L. Melhuish is a board-certified podiatrist serving the northern Nevada area. Dedicated to a sound mind – sound body philosophy, she believes that taking care of every part of yourself, especially your feet, is important for your overall health. A desire to improve others' quality of life drove her to build a professional career in medicine and influenced her choice of podiatry. She also notes that her passion for helping people with their feet and ankles was influenced by her grandmother, who had credited her podiatrist with keeping her on her feet for so many years.
A proud 1986 alumna of the University of Redlands, CA, Dr. Melhuish received her B.A. in biology and physical education. While a student she participated on the softball and volleyball teams, achieving such accomplishments that she was inducted into the Redlands Hall of Fame in 1994. Following her undergraduate education, she pursued four years of medical education at the California College of Podiatric Medicine in San Francisco and received her Doctorate in Podiatric Medicine (DPM) in 1991. After receiving her degree, she completed a three-year residency through the California College of Podiatric Medicine: one year of primary podiatry training, followed by two years of surgical training in San Francisco. Dr. Melhuish has been in private practice since 1995.
Along with her certification with the American Board of Podiatric Surgery, she maintains professional standing and memberships with the American Podiatric Medical Association, the California Podiatric Medical Association, American Board of Podiatric Surgery, and the American Academy of Podiatric Practice Management. She is also a Fellow of the American College of Foot and Ankle Surgeons and has received grants from the Nevada Vocational Rehabilitation program. A founding member of the Lake Tahoe Surgery Center and past physician to the Washoe Indian Health Clinic (2001-2013), Dr. Melhuish continues to serve the northern Nevada medical community with hospital and surgical center affiliations at the Carson Valley Medical Center.
She opened Sierra Foot & Ankle in April of 2000 after the medical group she had been working for dissolved. She had so grown to love the local area that she did not want to leave—so she chose to open her own practice and make northern Nevada a more permanent home for her and her family. Currently residing in Carson City, she loves meeting and building relationships with her neighbors and patients. In her free time, she enjoys spending time with family, exploring the outdoors (running, backpacking, swimming, traveling), and "anything tech."
Dr. Victoria L. Melhuish is dedicated to the health and wellness of the people she serves. She has the experience and knowledge to make a real difference in treating foot and ankle pain, and the passion to make sure it is always done to the best of her ability and for the benefit of her patients. If you are experiencing foot or ankle discomfort, you don't have to suffer through it and hope it gets better on its own. Instead, contact Dr. Melhuish of Sierra Foot & Ankle for an appointment or more information. Your feet will thank you! You can reach our office in Carson City by visiting the online contact page or by calling (775) 783-8037.
Address
2350 South Carson St
Suite 3
Carson City, NV 89701