Founded by Dr. Victoria Melhuish in 2000 at our previous location in Gardnerville, Sierra Foot & Ankle has been serving the Carson City area with high-quality foot and ankle care for over two decades.
Feet are your foundation, and the pain that begins there can have significant consequences for your entire quality of life. Things you used to love doing can become painful, difficult, and even impossible. At Sierra Foot & Ankle, nothing is more important to us than helping you get back to doing the things you love to do.
Our practice philosophy is built around restoring whole body wellness, using treatment approaches that are personalized to fit your unique needs. We are one of the best in the business when it comes to advanced and state-of-the-art options:
Regenerative treatments (MLS laser and stem cell therapies)
Advanced on-site diagnostics

High-resolution ultrasound
High-resolution digital X-Ray

Superior orthotic fabrication

precision 3-D foot and ankle scans
dynamic force plate analysis
direct 3-D printing

On-site orthotic lab
Laser nail therapy (PinPointe Laser)
This practice approach makes us one of the best in the business. Our comprehensive approach emphasizes helping your body heal the natural way—with good nutrition, physical therapy, biomechanical adjustments, and more.
We are dedicated to making sure every person is warmly greeted, treated with respect, well cared for, and is able to have their questions and concerns answered and addressed. Quality patient care and customer service is our promise to you.
Victoria L. Melhuish, DPM
Dr. Victoria Melhuish, a board-certified podiatrist, provides excellent foot and ankle care to patients throughout northern Nevada. She graduated from the California College of Podiatric Medicine in San Francisco in 1991 and founded Sierra Foot & Ankle in 2000. Dr. Melhuish continues to serve the northern Nevada medical community and maintains professional standing and memberships with:
American Podiatric Medical Association
Nevada Podiatric Medical Association
American Board of Podiatric Surgery
American Academy of Podiatric Sports Medicine
American Academy of Podiatric Practice Management
Dr. Melhuish enjoys meeting and building relationships with her neighbors and patients. In her free time, she enjoys spending time with family, exploring the outdoors (running, backpacking, swimming, traveling), and "anything tech."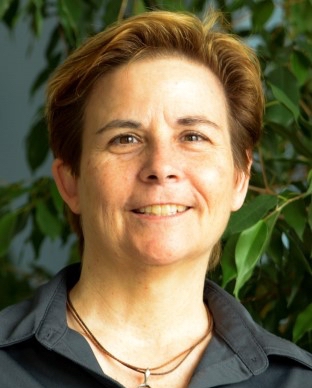 Our Staff
It takes a whole team of dedicated, knowledgeable, and all-around awesome people to ensure you get the high-quality health care you need! From patient care coordinators to laser technicians to medical assistants, business and technology experts, Dr. Melhuish relies on an extraordinary group of people each and every day.
Get to know more about your Sierra Foot & Ankle team, how they work together to give you the best care, and some fun personal facts!
New Patient Info & Paperwork
Are you currently preparing for your first appointment with us—or perhaps considering making that appointment? Feeling nervous about what to expect? We want to make the process as smooth as possible for you.
Our Patient Portal will allow you convenient and secure access to complete your patient registration and medical history online in the comfort and privacy of your home or office! Please contact us today so we can start getting you back to doing the things you love!
Address
2350 South Carson St
Suite 3
Carson City, NV 89701